Red Dragon forward controls kit - V4/500 for Honda Rebel CMX500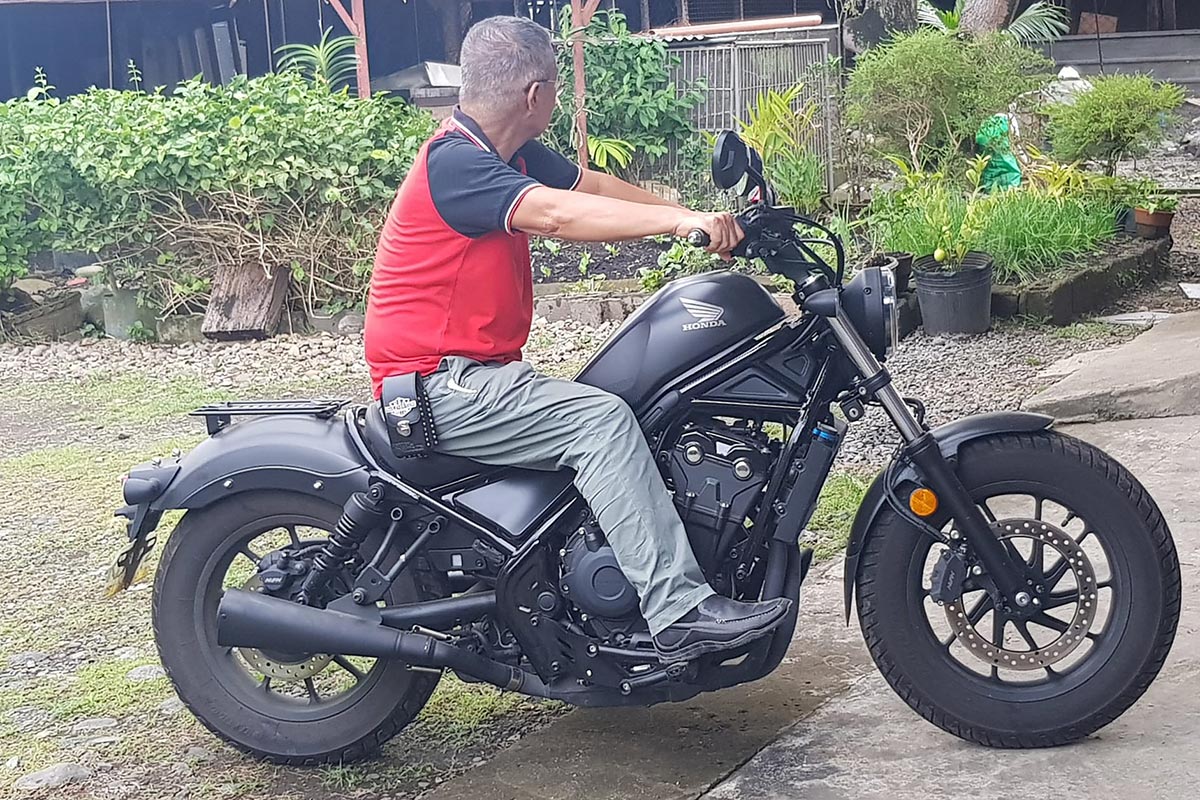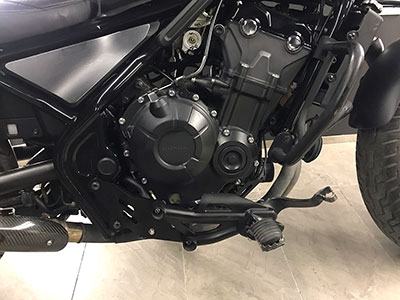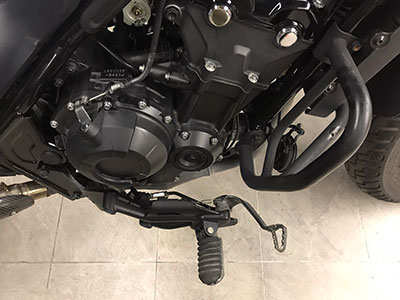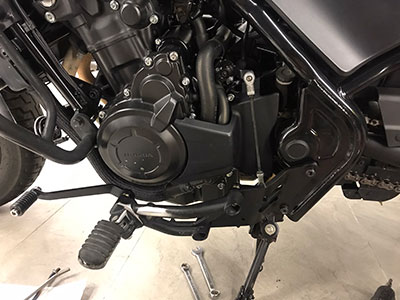 Better comforts on long trip with your Rebel. No more cramps. Simply installation for casual modders. No cutting, no welding any OEM part – everything's just plug and play. Fits most of popular engine guards or belly pans.
Depends on your bike, can choose with or without support bracket.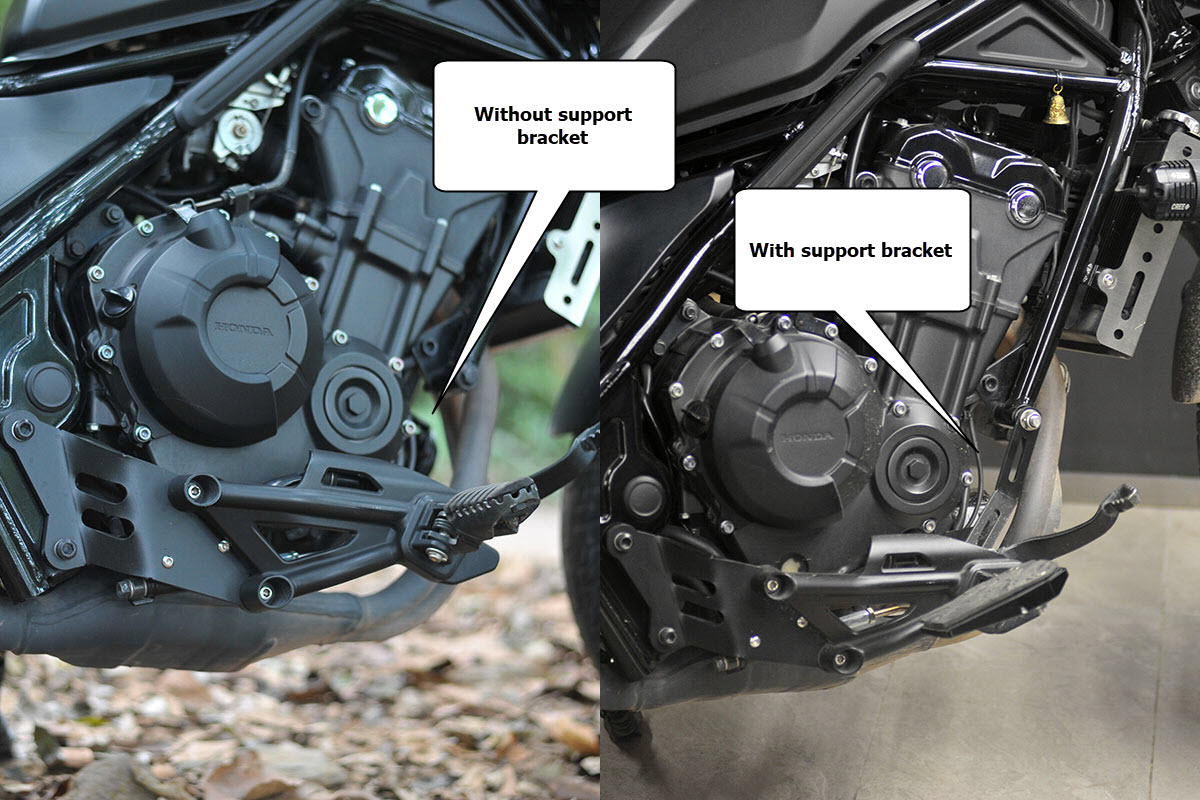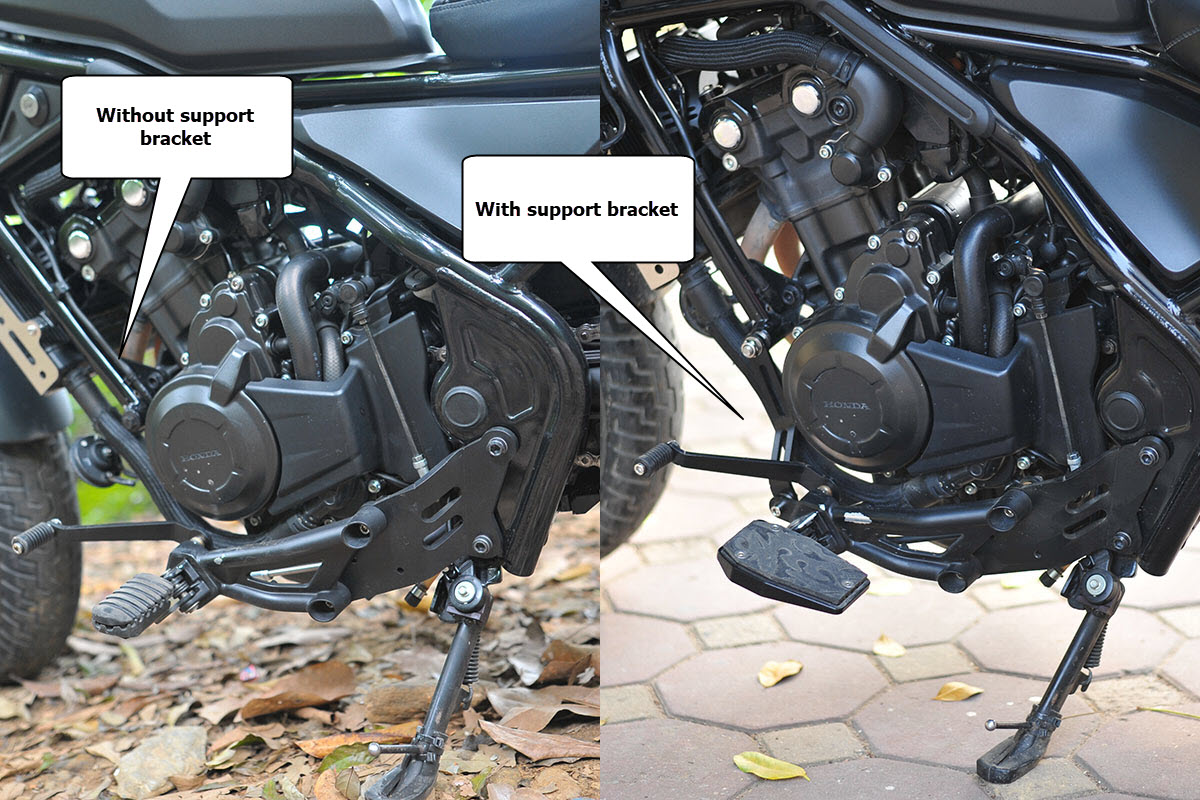 | | |
| --- | --- |
| Compatible | Honda Rebel CMX500 all models |
| Engine guard | Fits most of common Engine guard: Ex: T-Rex Racing, H2C, Puig, Hepco & beckers, Givi..... |
| Belly pans | Fits most of common belly pans: Ex: T-Rex Racing, Diablo, K-Speed, Motorlord..... |
| Forward | 13.7 cm |
| Up | 2 cm |
| Extend | 4 cm to each side |
| Material | SS400 steel, 8mm thickness, powder coating |
| Package size | 25 x 15 x 10 (cm) - 2.8kg |
| Support bracket | Optional (what is it?) |
Contact us
iMessage: +84912773747
Skype: Tristan Nguyen
Whatsapp: +84912773747
[email protected]
Fanpage: https://fb.com/reddragonvn
Black Rebel Store: https://blackrebel.net